About us.
Print My Fence™ are a nationwide supplier of custom printed products for your fence, with offices in Brisbane, Sydney, Melbourne, Adelaide and Perth.
We work with clients in commercial and residential construction, resources, civil, government industries and retailers as well as events and fencing hire companies. We help these clients enhance the look of their sites and increase brand exposure, turning their sites into a high impact advertising medium.
Our printed products are quick and easy to organise, and when compared to other forms of outdoor advertising are very cost effective, a one off investment to use where and when you like, not just for the duration of your event or project.
You already have the advertising space so why not use it?
Our range of high quality custom printed solutions include: Banner Mesh & Shade Cloth Rolls, Corflute Safety Signage, Crowd Control Barrier Banners and Custom-made Signs and Banners.
Our best selling products are printed banner mesh and shade cloth rolls, we print thousands of meters of these a year. They are perfect for branding long temporary fence runs, events and wrapping scaffolding or entire construction sites.
We understand the different requirements and budgets that various sites, projects and events have. So let our team take the hassle out of the process, we can help you understand your requirements and the best product for your needs.
Then we can help you with design, preparing your artwork for print and guide you through the process.
If you are unsure of what you need on your site our website is a basic guide, which should help you through the process and assist in making the right decision.
You might also be interested in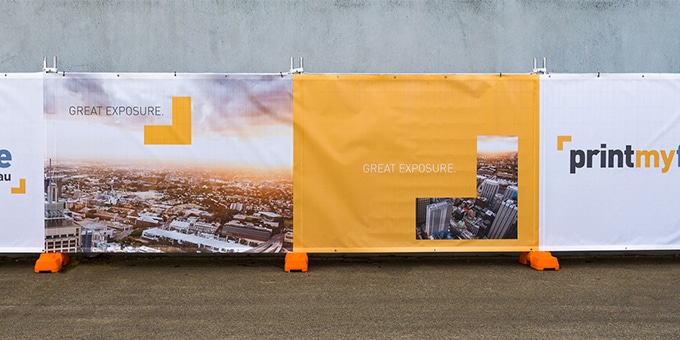 Our Product Range
Our wide range of printed solutions can support your business, promote and increase exposure of your brand, and ensure your site looks great and is safe.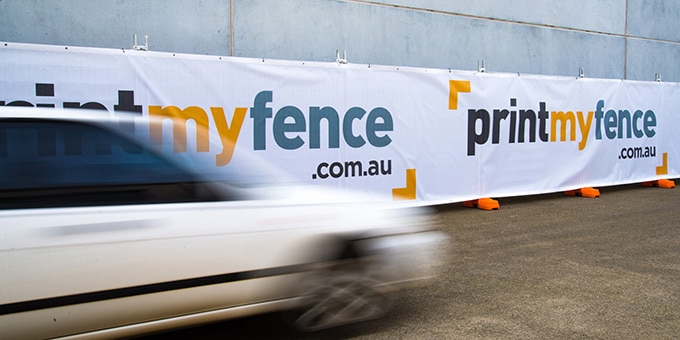 What is Full and Part Print?
The next decision is whether or not you want a full or part colour print.
All prints start with a white colour roll, and there are no restrictions on colours used.