We have very competitive prices, backed up by reliable service and product guarantees.
Our wide range of printed solutions can support your business, promote and increase exposure of your brand, and ensure your site looks great and is safe.
In recent years we have seen significant increases in Printed Banner Mesh and Shade Cloth being used to promote brands, businesses, services and/or events.
It also also a requirement of many local councils that construction sites scaffold and fencing is wrapped in shade cloth or banner mesh to control dust and debris.
Many organisations are unsure how easily and affordable it is to turn your building,  site, space or fence into a high impact advertising medium.
As you already have the advertising space, why not you use it?
Use our site as a guide to help you through the process and get the right signage for your fence.
If you can't find what you're looking for please give us a call 1300 535 419 or email we are more than happy to help! We deliver nationwide and are supported by depots in Brisbane, Sydney, Melbourne, Adelaide and Perth.
You might also be interested in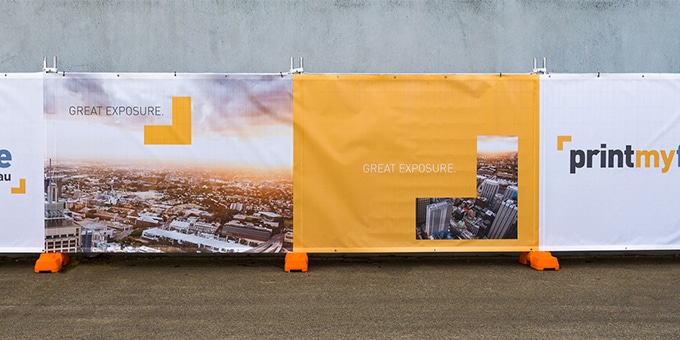 The Difference Between Materials
Our two different types of materials to choose from for Fence Signage, Banner Mesh and Printed Shade Cloth, each have their own characteristics in terms of print quality, and suitability for different environments.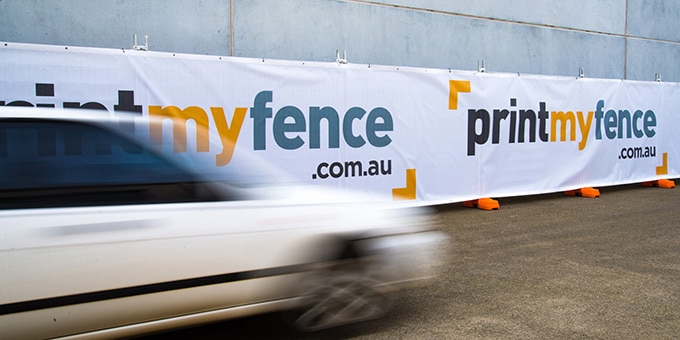 What is Full and Part Print?
The next decision is whether or not you want a full or part colour print.
All prints start with a white colour roll, and there are no restrictions on colours used.