Our Guarantee.
At Print My Fence we provide the highest quality printed solutions for your site's fencing at competitive prices, backed by our unbeatable product and price guarantees.
We source the most cost effective, durable products on the market, and print thousands of kilometers of mesh a year. These economies of scale allow us to pass the savings on to you, and you avoid hidden costs.
Whether it's commercial quantities of printed cloth rolls or small banners for one off project print my fence will pass these savings on to you!
We are so confident in our printed products and our competitive prices that we guarantee the following.
Our product is guaranteed to withstand the harshest of Australian Climates with:
a five-year UV warranty on the mesh or cloth,
and a two-year warranty on prints.
Best Price Guarantee
We will happily beat any cheaper quote for the same printed cloth or mesh product by 10% (proof of quote required)
Please contact us with your quote, or ask for more information.
You might also be interested in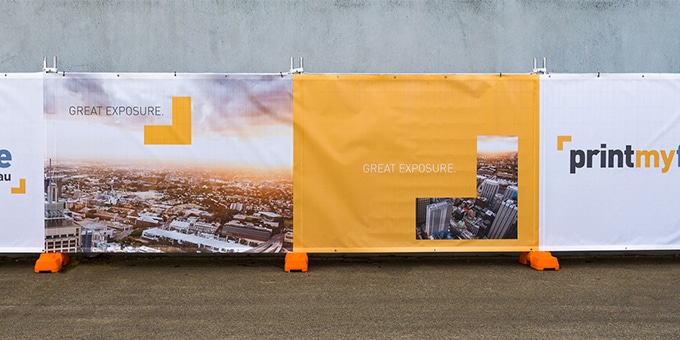 Our Product Range
Our wide range of printed solutions can support your business, promote and increase exposure of your brand, and ensure your site looks great and is safe.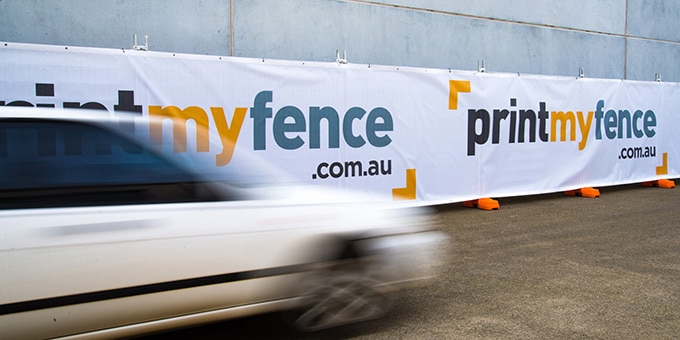 What is Full and Part Print?
The next decision is whether or not you want a full or part colour print.
All prints start with a white colour roll, and there are no restrictions on colours used.