Fittings & Fixtures.
We offer a range of different finishes, fixtures and fittings to help you attach your Printed Banners, Shade Cloth, and Signs to fences or scaffolding.
Here is a breakdown of the different options there are on different products.
All Banner Mesh whether a full roll (1.8m (h) x 50 m) or a custom made 1m x 1m banner has welded edges and eyelets. Eyelets are 500mm centre to centre placed at the top of the banner mesh and 1000mm centre to centre on the bottom of the banner mesh.
Printed Shade Cloth comes with button holes as a standard, just like on a shirt, and can be attached using cable ties or with Jambro Fasteners, using a Jambro Gun.
Corflute Signage can be finished with stainless steel eyelets. This is an optional extra.
Front Lit Vinyl Banners have welded edges and eyelets, depending on the purpose of your banner you can choose the placements of these.
Banner Mesh – Welded Edges
Banner Mesh – Eyelets
Shade Coth – Button Holes
​
Welded Edge

Eyelet

Button Holes
You might also be interested in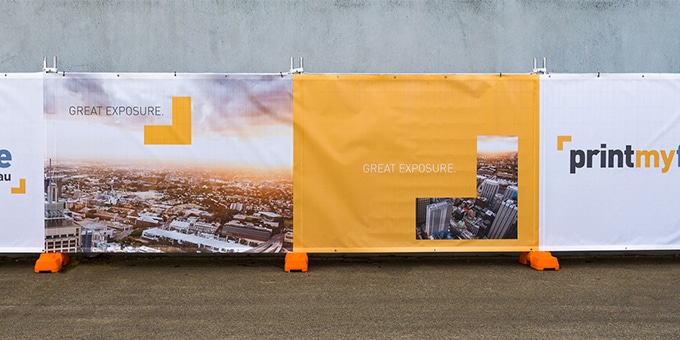 The Difference Between Materials
Our two different types of materials to choose from for Fence Signage, Banner Mesh and Printed Shade Cloth, each have their own characteristics in terms of print quality, and suitability for different environments.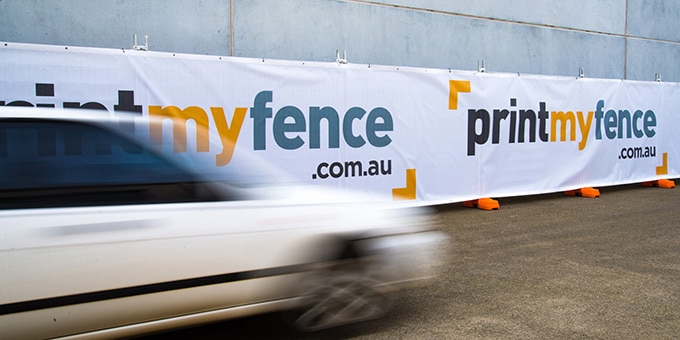 What is Full and Part Print?
The next decision is whether or not you want a full or part colour print.
All prints start with a white colour roll, and there are no restrictions on colours used.