Make the Most of Your Worksite
Print My Fence offer branded construction fencing for worksites across Australia wanting to increase their visibility and branding. With a wide range of materials available, you can add banners or signs to numerous locations across your property, ensuring passing motorists and pedestrians and visiting clients are well aware of your company or the project you are working on.
Barrier signs. Safety First.
Our printed construction fencing is available in a range of different styles, including printed shade cloth rolls, custom printed banner mesh, crowd control barrier signs, corflute custom safety signs and custom banners and signs. Our usage of the highest-quality materials and superior production skills ensures that your banner, sign or fencing will be able to withstand the harsh Australian weather, be it rain, hail or shine.
Printed barrier signs and banners at construction sites offer a host of benefits, including improving the appearance of your worksite, enhancing pedestrian safety by clearly demarcating your worksite, and improving brand awareness among the public. Stylish printed banners that have your company logo on them will help passers-by recognise your brand, allowing you to advertise your business in an effortless way.
Tap into the unused potential of the advertising space all around you by acquiring branded construction fencing and printed banners for your construction site from Print My Fence! Enquire about our services today on 1300 535 419 or contact us online.
You might also be interested in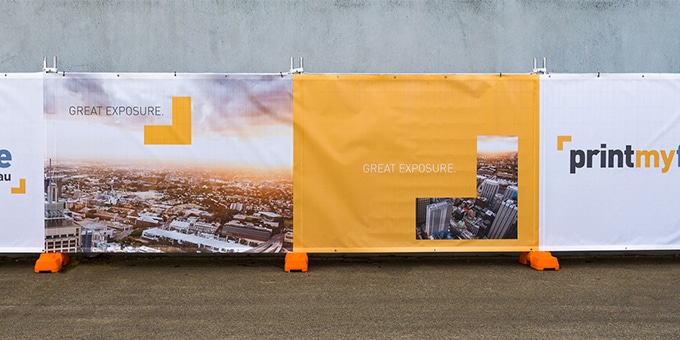 The Difference Between Materials
Our two different types of materials to choose from for Fence Signage, Banner Mesh and Printed Shade Cloth, each have their own characteristics in terms of print quality, and suitability for different environments.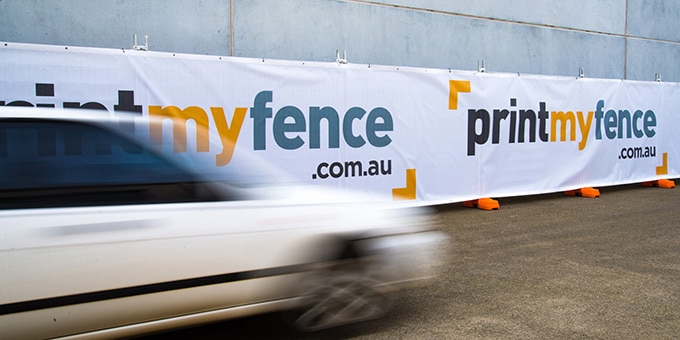 What is Full and Part Print?
The next decision is whether or not you want a full or part colour print.
All prints start with a white colour roll, and there are no restrictions on colours used.