Choosing the right product.
Printed Banner Mesh and Shade Cloth are exceptional when it comes to catching the eyes of passers-by. It increases awareness of your brand, business, the services you offer and/or event you are running, or project you are working on.
Great Exposure, Low Investment
With Print My Fence™ custom printed Banner Mesh and Shade Cloth is quick, easy to organise, and affordable when compared to many other forms of outdoor advertising. With other forms of outdoor advertising you pay for space for time that you use it, which can cost around $70k per 28 days for a large space in high traffic areas.
With Print My Fence™ our printed solutions are a one off investment that can advertise your organisation and brand for not only the duration of your event or project, but for multiple events and projects. Our products each have their own characteristics in-terms of print quality, environmental suitability and what product best suits your budget.
What do you need on your site?
Our website is a basic guide, which should help you through the process and assist in making the right decision. 
Just simply follow the links below to help you choose the product that best fits your needs.
If this is confusing, or if you have any questions please give us a call on 1300 247 050, we are more than happy to help!
At Print My Fence™ we print thousands of kilometers of Banner Mesh and Shade Cloth every year. With these economies of scale in mind you can understand how we are able to offer the most competitive prices, backed up by price and durability guarantees.  We are so confident in our product that we offer a five-year UV warranty on the cloth and a two-year warranty on prints.

We deliver nationwide and are supported by depots in Brisbane, Sydney, Melbourne, Adelaide and Perth.
You might also be interested in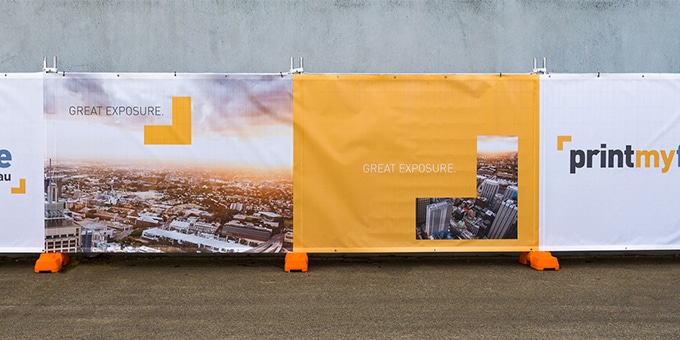 The Difference Between Materials
Our two different types of materials to choose from for Fence Signage, Banner Mesh and Printed Shade Cloth, each have their own characteristics in terms of print quality, and suitability for different environments.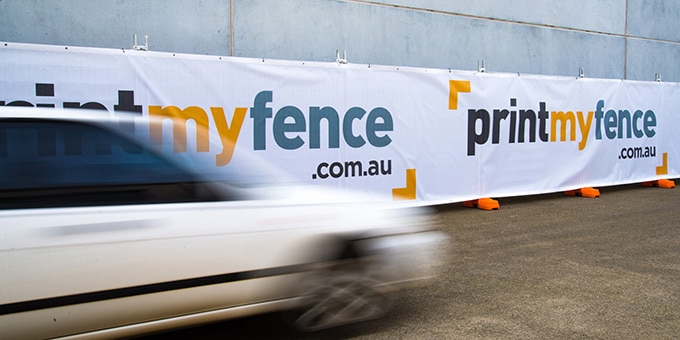 What is Full and Part Print?
The next decision is whether or not you want a full or part colour print.
All prints start with a white colour roll, and there are no restrictions on colours used.