The difference between materials.
Our two different types of materials to choose from  for Fence Signage, Banner Mesh and Printed Shade Cloth, each have their own characteristics in terms of print quality, and suitability for different environments.
Banner Mesh is a premium product to the Shade Cloth. It has a tighter weave, therefore is the thicker or denser fabric and provides the greatest UV block-out capability and is less transparent for privacy when compared to Shade Cloth. We have three types of Banner Mesh; Premium Banner Mesh, Standard Banner Mesh and B1 Fire Retardant Banner Mesh.
Premium Mesh, Standard mesh and Shade Cloth have an open weave they are lighter fabrics and are ideal for high wind environments. All products vary when it comes to print quality, dust and debris control and block out capability for privacy.
Different weaves not only have different costs and print qualities but also have different purposes.
Environment factors can play a role in which products is best suited to your site these include wind, UV protection and whether the area needs to be protected from dust or debris or needs to be covered for other occupational health and safety issues.
These should all be considered when making your decision, however if it's a bit too confusing please give us a call were more than happy to help.

To find out more about our different mesh products print
quality, and fixtures and fittings please follow the links below.
How do the different materials effect print quality?
What different fixtures and fittings do you offer?
If you are unsure on what would be the best solution for your site please give us a call we would be more than happy to help. We deliver nationwide and are supported by depots in Brisbane, Sydney, Melbourne, Adelaide and Perth.
You might also be interested in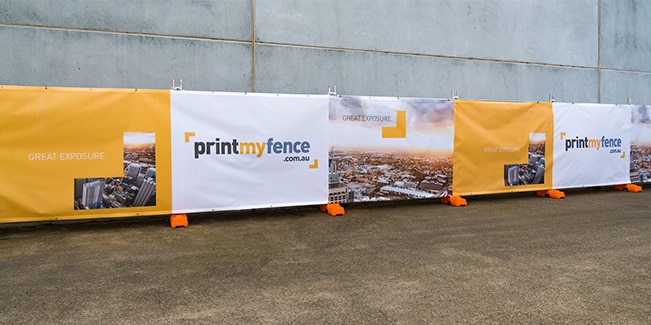 Choosing the Right Product
Printed Banner Mesh and Shade Cloth are exceptional when it comes to catching the eyes of passers-by. It increases awareness of your brand, business, the services you offer and/or event you are running, or project you are working on.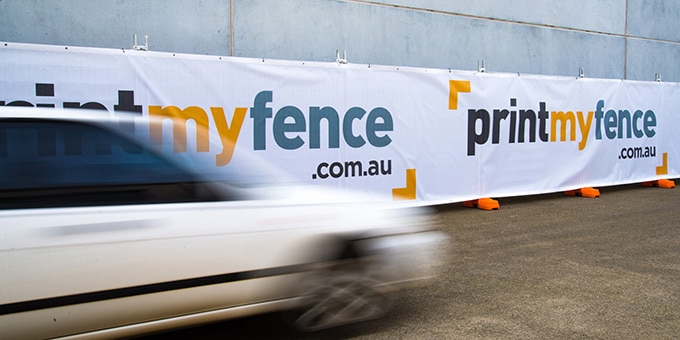 What is Full and Part Print?
The next decision is whether or not you want a full or part colour print.
All prints start with a white colour roll, and there are no restrictions on colours used.